HAL Apprenticeship 2023 | Freshers | Apprentice | 647 Posts | ITI/Diploma/Degree | Last Date : 23 August 2023 |
The HAL was founded as Hindustan Aircraft in 1940 more than 79 years ago. After it was renamed as Hindustan Aeronautics in 1964 more than 55 years ago. Headquarters are Bangalore, Karnataka, and India.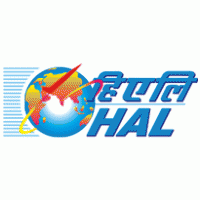 The chairman and Managing director of the HAL are Mr R. Madhavan. It is the product of Transport aircraft, fighter aircraft, and Helicopters. It is the type of State-owned enterprise.
Hindustan Aeronautics Ltd Overview :
| | |
| --- | --- |
| Organization Name | Hindustan Aeronautics Ltd (HAL) |
| Organization Location | Nashik, Maharashtra  |
| Qualification  | ITI Pass |
| Job Role | Apprentice |
| Organization Website | www.hal-india.co.in |
Qualification For Hindustan Aeronautics Ltd :- 
Graduate Apprentice : 
Graduate in Aeronautical, Computer, Civil, Electrical, E&TC, Mechanical, Production, Chemical, Arts, Commerce, Science, Pharmacy, Business Administration
Technician (Diploma) Apprentice : 
Diploma in Aeronautical, Civil, Computer, Electrical, E&TC, Lab Assistant, Mechanical, Hotel Management, Nursing assistant
Trade Apprentice : 
ITI in Fitter, Tool & Die Maker, Turner, Machinist, Machinist (Grinder), Electrician, Draughtsman (Mechanical), Electronics Mechanic, Painter General, Sheet Metal Worker, MMV, COPA, Welder, Stenographer, RAC
Total Vacancies :- 
Graduate Apprentice : 180 Posts

Technician Apprentice : 111 Posts

Trade Apprentice : 350 Posts
Check This Jobs Also – 
Hindustan Aeronautics Ltd Salary :-
Graduate Apprentice : Rs. 9,000/- pm

Technician Apprentice : Rs. 8,000/- pm

Trade Apprentice : Rs. 8,000/- pm
Important Dates :-
Opening Date : 02 August 2023

Close Date : 23 August 2023

Tentative Schedule for Document Verification : 04 to 16 September 2023
How to Apply :-
All interested and eligible candidates can apply for this position through online on or before 23 August 2023
Official Notification :- Click Here 
सूचना – ऊपर दी गयी नौकरी की जानकारी इंटरनेट शोध के आधार पर रखी गई। इस वेबसाइट पर उपलब्ध जानकारी को यथासंभव प्रामाणिक बनाने के लिए सभी प्रयास किए गए हैं। कृपया इस वेबसाइट में दी गई सभी जानकारी की पुष्टि करने के बाद ही कोई निर्णय लें क्योंकि सभी जानकारी इंटरनेट शोध के आधार पर रखी गई है और यह ब्लॉग किसी भी जानकारी के गलत या सही होने का दावा नहीं करता है। इसलिए बाद में इस वेबसाइट के मालिक की किसी भी तरह से जिम्मेदारी नहीं होगी |